June 3, 2011

We've just introduced a new category to our Gleni Boutique where you can find many items at the unbelievable discount of 30% off the original price, every single day.
Summer has arrived already in much of Europe and, with the coming of the warm weather, we all feel
January 4, 2011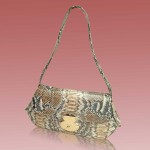 With fashion trends moving away from huge totes, towards elegant medium sized and small shoulder bags, how can we streamline our essentials to fit?
Do you still love your big bag and cling to that extra large tote regardless of fashion changes? Or are you relieved that fashion is now producing smaller handbags which don't put such a strain on your back?
December 15, 2010

Dear Santa Claus,
I've been such a good girl/boy all this year, so this Christmas I'd like…..
How easy and stress-free it would  be if Santa Claus really could help us to prepare and think of all the many and different gifts we'd love to give to the most important people in
November 21, 2010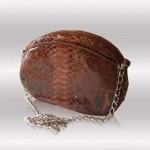 The pochette is the perfect accessory to complement a luxury evening dress, the refined fusion of style and glamour, the most faithful ally of every woman attending a special event, who wants to look sensual and chic but also fresh and dynamic.

SEO Powered by Platinum SEO from Techblissonline