August 6, 2010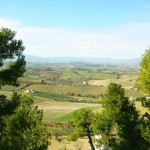 Are you planning your summer vacation but have not yet decided on the destination?
Are you tired of the average summer resorts, full of people and noise everywhere day and night?
Would you like to spend your holiday in a peaceful country area, where you can finally relax and re – discover your connection with Nature and the natural rhythms and traditions?
December 28, 2009
Christmas has just gone by  and everybody here in Italy organized a delicious Christmas lunch to delight and impress their invited relatives and friends with many delicious Christmas dishes!!!! Christmas is probably the most heartfelt celebration here in Italy and there are a few typical culinary dishes which are exclusively prepared at Christmas time by…
December 2, 2009
The "supreme elegance" of Roberto Capucci on view in a new exhibition at Bracciano Castle The wonderful Odescalchi castle of Bracciano near Rome, till December the 13th, is the magnificent setting of a long anticipated event in the art and fashion world: the exhibition in honor of  Roberto Capucci, one of the historic founders of…
April 29, 2009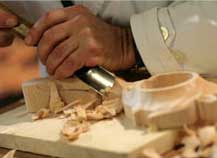 Italy has long been renowned world over for its fine traditions of craftsmanship, and has been the source of countless unique masterpieces over the centuries. Italian manufacturers have a fine reputation for their excellent taste, which reflects in their products, and have never stopped producing top quality luxury goods, using the skills and expertise passed from generation to generation over several centuries.

SEO Powered by Platinum SEO from Techblissonline