July 26, 2010
Ecology and luxury: the key words of the Italian collections Once the Paris haute couture fashion shows drew to a close, celebrating many Italian designers working for French fashion houses, including Riccardo Tisci, Maria Grazia Chiuri and Pier Paolo Piccioli, the spot light turned to Rome for the wonderful Alta Roma Alta Moda fashion show,…
October 2, 2009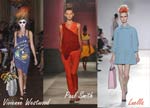 New York fashion week has hardly closed the final curtain on its catwalks when over the ocean, it's London's turn to be center of the fashion stage. In fact, from Friday 18th to Tuesday 22nd of September, London was transformed into an exceptional and highly glamorous Fashion capital, hosting a fashion show program full of events, celebrating as memorably as possible the 25th anniversary of British fashion.
The British Fashion Council
March 11, 2009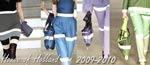 Bags: a complementary luxury accessory or just a superfluous item?
As we already saw at the Paris and Rome haute couture shows (presenting the most fashionable styles and colors for spring-summer 2009), at London fashion week too, only a few designers were in favor of using the handbag as a complementary accessory for their fashion looks.  The handbag seems to be disappearing in favor of
March 9, 2009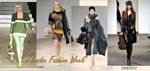 LONDON FASHION WEEK: WHAT IS THE WOMEN'S LOOK FOR NEXT WINTER?
After the New Yorker Fashion Week, we focused our attention on Milan Fashion week, describing you the new trends in matter of colors and styles, proposed by our Italian stylists. It's time now to take a look at London Fashion week, placed in London from February the 20th to February the 25th, waiting for the new proposals coming from the Paris fashion week, actually in progress in France.

SEO Powered by Platinum SEO from Techblissonline