July 9, 2009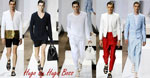 However, let's focus our attention on some of the most famous French brands presenting their spring-summer 2010 men's collections at Paris Fashion week in order to get a better idea of what the French man will be wearing next summer and which accessories will be fundamental to his summer look.
July 8, 2009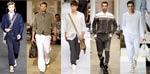 Top French fashion labels such as Louis Vuitton, Givenchy, Jean Paul Gaultier, Hermès and Yves-Saint Laurent took part in this important event, introducing their vision of the men's look for next summer: a man who, as we have already seen at Milan Fashion week, is confident of his good looks and charm and wants a look that is sexy and eye-catching.
July 2, 2009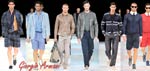 Let's look in more detail at the new proposals presented by our famous Italian designers for the men's spring-summer 2010 collections.
Many important labels of Italian luxury style took part in the Milan fashion week this year and every one of them has made a valuable contribution to establishing the main coordinates of the men's look for next spring-summer. However, we have focused our attention on the
July 1, 2009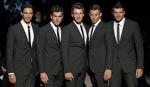 A few days ago, from June the 20th to June the 23rd, Milan hosted one of the most eagerly awaited fashion events of the season: Milan fashion week (this year lasting just four days instead of five, as mentioned in our previous article), where all the top Italian fashion houses and many foreign ones presented their men's spring-summer 2010 collections.

SEO Powered by Platinum SEO from Techblissonline