February 4, 2009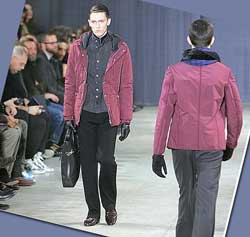 Last Sunday, January the 25th, Paris Fashion Week switched off its reflectors on the men's autumn-winter 2009/2010 collections presented by the most famous French fashion houses and emerging designers. As you already know, this important show was preceded by another fashion event, Milan Fashion week where many world famous and Italian designers presented their own collections. Because of the closeness of these two events, fashion journalists and critics have had the opportunity to analyze and compare both these "fashion weeks" in a very detailed way and many criticisms have been made of both the events.
Before discussing this subject, let's see in more detail what was proposed at the Paris fashion week by French designers:
January 30, 2009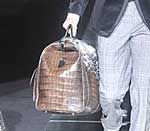 Many of the top, world famous fashion houses took part in this show and it would be almost impossible describe each of them in detail. So we have decided to concentrate just on those designers who, more than others, have prioritized the usage of prestigious exotic leathers in the making of their masterpieces or have re-proposed the use of handbags and suitcases for men too, because, in our opinion, they are more relevant to our business and to our projects than the others.
January 26, 2009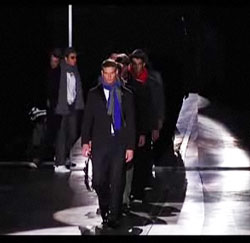 From January the 17th till January the 20th, Milan was once again the center of one of the most important fashion events in the world: Milan fashion week, which this year was concentrated into just four days in order to allow journalists and designers to fly to Paris and take part in Paris fashion week, which started already on January the 21st.
This edition of the Milano Fashion Week saw the participation of about thirty-eight important labels, which presented the image of a classic, elegant man, a business man who takes care of himself and of his look.

December 15, 2008

Luxury Men's Shoe Collection Joins Gleni's exotic leather Product Range In response to customer demand, Gleni has now released their full collection of men's python shoes in exotic python leather. The success of their first shoe designs has led to further models being added, as men demand their own place in the world of luxury…

SEO Powered by Platinum SEO from Techblissonline