December 9, 2008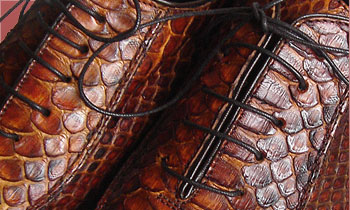 Dear Customers, we are pleased to inform you that new items belonging to our men's python shoes collection will be available soon.
As you probably remember, we decided to create this collection especially for men who are looking for a fashionable but classic design for their shoes, a design that would be really impressive and prestigious. Our artisans and designers therefore have created modern adaptations of the most renowned classic models of men's shoes.
December 5, 2008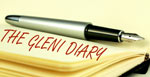 I am happy to announce that we have finished preparing the display of men's shoes in our stores.
It is now many days (even weeks) since we announced the release of the first models from our men's python shoes collection 2008-2009. We spoke of this new line in
September 1, 2008

We have collaborated with some of our most skilled artisans, who have helped us create several shoe models, modern adaptations of classic designs, in genuine python leather with suede trims. Needless to say that these shoes, like the rest of our products, are 100% made in Italy by skilled Italian master leather workers, who know their profession inside out and whose families have been working leather with passion and pride for generations. Every detail is perfectly worked by hand and the leather we use, as for our handbags, comes from one of the best Italian tanneries.
Our shoe collection isn't intended to launch us in the fashion world as a new producer of men's exotic leather shoes, but is rather designed as an extra service that we would like to offer to all our customers who have been looking for that perfect pair of python shoes to match their exotic leather belts and wallets.