October 9, 2011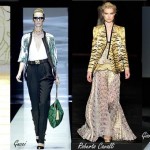 We couldn't have expected a more refined and exuberant start to this year's edition of the stunning and exhilarating Milan fashion week. It's an event that never disappoints expectations, leaving buyers and press positively speechless at the elegance of Italian taste, as displayed in the new women's trends for next Spring/Summer 2012.
September 29, 2011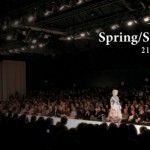 Change, surprise, amuse and reassure: fashion does all of this giving us a new line, without the extravagant frenzy of the past few seasons. The times demand new rules, consumers are more reflective but also freer, even from the dictates of style.
Vintage, from sheer and simple whim, becomes almost a necessity when ones clothes budget is becoming more and more restricted.
In short, change is in the
July 5, 2011
Perfumed labels, high tech and ultra-eco fabrics, jackets that don't crush and only take up the same amount of space as an iPad in your suitcase. How fascinating and attractive the men's fashion universe can be!
January 26, 2011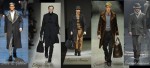 There is an air of optimism and recovery about the Italian fashion industry, which after Florence Pitti Uomo, switched the fashion spotlight to the catwalks of Milan Fashion Week. The Fall/Winter season 2011-2012 event presented 87 different collections in every corner of the city, starting for the first time from the Fashion Tube of the Giureconsulti Palace and bearing witness to the desire for redemption of

SEO Powered by Platinum SEO from Techblissonline