March 17, 2009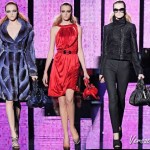 Almost all the autumn-winter 2009/2010 women's collections presented at Milan Fashion Week have been animated by a return to their roots of elegance and natural refinement. The woman's look proposed for the next cold season is focused on the idea of classic simplicity! It is devoted to rediscovering the typical styles of the 50's, and 80's, both in their lines and in the materials used.
What
March 5, 2009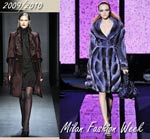 Last Wednesday March 3rd, Milan fashion week drew to a close after seven exciting days spent  presenting the new women's collections on the catwalks for the next autumn-winter season 2009/2010. The most famous Italian fashion houses took part in this fashion event, showing their creations and conveying the image of a refined, self-reliant woman, who loves luxury, with a strong personality and intriguing sensuality.
January 26, 2009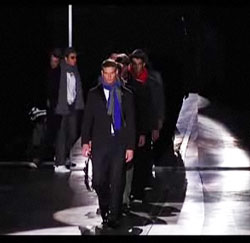 From January the 17th till January the 20th, Milan was once again the center of one of the most important fashion events in the world: Milan fashion week, which this year was concentrated into just four days in order to allow journalists and designers to fly to Paris and take part in Paris fashion week, which started already on January the 21st.
This edition of the Milano Fashion Week saw the participation of about thirty-eight important labels, which presented the image of a classic, elegant man, a business man who takes care of himself and of his look.
October 27, 2008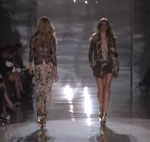 A couple of weeks ago, Milan, always considered one of the most famous fashion capitals of the world, opened its doors to the 2009 spring-summer fashion collections, where many of the top Italian fashion houses presented their finest creations and the latest fashion colors for the coming year.

Many different

SEO Powered by Platinum SEO from Techblissonline