November 5, 2008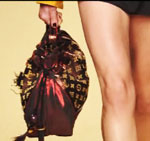 Some weeks ago, Paris fashion week drew to a close, leaving us with the impression of a dynamic and fashionable woman who loves her body and sets off her personality with her stylish look, choosing strong and attractive colors both for her clothes and her accessories.
The new spring-summer 2009 …
October 18, 2008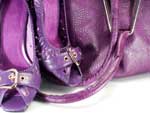 Fashion collections for the autumn-winter 2008 season, are nearly all characterized by a return to dark colors. The most famous Italian fashion houses have presented on the catwalk, clothes made in warm colors such as brown and dark green, which give a sense of warmth to the greyness of the city on rainy autumn afternoons.
September 30, 2008
Spend your money wisely this season: invest in quality statement pieces for your wardrobe that you will wear and wear, pieces that define your look but are also classic enough in style to last you for years …
September 23, 2008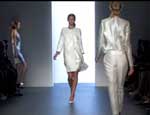 New York Fashion Week is now over and the fashion press is full of the colors of spring 2009 revealed by the American designers showing there. Here at Gleni we enjoy seeing all the new looks and lines of women's fashion but our eyes are always on the look out for the handbags accessorizing the designers' flights of fancy.

SEO Powered by Platinum SEO from Techblissonline