THE MIPEL LEATHER SHOW
MIPEL: THE BagShow.
The best shop window for producers and sellers of Made in Italy leather products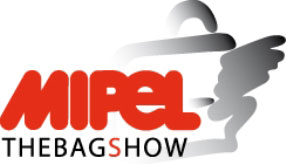 Next month, from March the 4th to March the 7th, Milan will host the 95th Edition of Mipel, the world-famous bi-annual appointment for both producers and buyers of genuine luxury leather products. This important event is a special occasion for Italian leather exhibitors (famous or not) because here they can show all their leather creations, crafted with the most exclusive leathers of excellent quality.
More than 400 producers will take part in this fashion exhibition next month and a moderate crowd of about 20.000 professional visitors is predicted. Mipel certainly doesn't leave fashion magazines and the international fashion press unmoved either and about 200 journalists should attend this event, ready to capture all the newest trendy styles for next autumn-winter season 2009/2010 in the matter of leather accessories such as luxury bags, professional items, belts, suitcases and wallets.
Mipel fair is located in Rho, next to Milan, on a total area of 20.000 square meters and it is divided into three main pavilions where each company or manufacturer has his own reserved space to exhibit his goods.  Many Italian brands take advantage of this special occasion to display their products and gain visibility and importance. In fact, since Mipel is attended by both Italian and foreign visitors specializing in the leather sector, it gives international popularity and recognition to the exhibiting brands, increasing not only the prestige of the companies themselves but, above all their sales and their business perspectives
Only the companies promoting a completely genuine leather product are allowed to exhibit at Mipel and this is why, when visiting this fair, you can be sure to find top quality products, symbol of the genuine leather tradition.
For those among you who don't know the Mipel event very well, we'll provide some useful news about this international event, famous all over the world: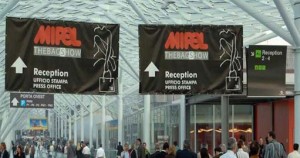 Mipel fair, now in its 95th edition, has increased its popularity over the years and very soon will take its place as the most relevant event for exhibiting genuine leather products. The first edition of Mipel, this international leather market, took place in Milan in 1962. On that occasion, 68 exhibitors exhibited their leather goods to 200 visitors. It seemed to be only a trial, a gamble and its organizers were quite apprehensive as they didn't yet know if the idea of this leather fair would be good for business or not! They just tested it out and they were successful because only a week later, orders were confirmed by the customers visiting the fair and Mipel too, as fashion leather event, started gaining acclaim and positive feedback from all the most exclusive business partners.
Since then, every year there have been two editions of Mipel fair; the first one this year taking place in March and presenting the new leather trends for fall-winter season 2009/2010; the second one taking place, still in Milan, next September, focused on showing the trendiest leather collections for spring-summer 2010.
Mipel shares its space with another important, much appreciated and well attended fashion fair:  Micam, the leather shoe fair, for which Italian manufacturers are famous all over the world. Many of the most important producers of very high quality shoes are Italian and, some of them, like Gleni, come  from our Marche region of Italy.
Unfortunately, this year too Gleni won't be taking part in the Mipel fair because of some other projects which, despite our best efforts and wishes, prevent us  from getting to Milan and taking advantage of this glamorous international shop window! As you probably already know, this fair is mainly aimed at retailers looking for a product of superb Italian craftsmanship to sell in their boutiques and specialized stores.
This year we have decided not to attend this event, because we have decided to focus our energies on carrying out an important task: guaranteeing a better and faster service to our private customers, in order to make their purchases easier and more direct. We wish to make the passage of the product from the manufacturer to the purchaser as simple and fast as possible and we are working very hard to achieve this goal. Then, we are also very busy preparing our new models, something very exclusive for your hot summer, so we really couldn't take part in Mipel too! Our wholesalers, however, can certainly see all our latest proposals by visiting our e-catalogue at the link www.gleni.eu. We are then at their complete disposal for their every further request or clarification.