The new Gleni's summer 2011 handbag collection.
Brightening colors and dynamic models for an indubitable Made in Italy style
After a very rainy and cloudy spring, we are all looking forward to summertime and sunny days, hot weather and fresh air, bold accessories that make us feel daring: and what better way of welcoming the summer season than with a new and fresh collection of bags and accessories that, with their vivid colors and youthful shapes, help us forget the cold, damp weather that has kept us company for all this long period?
Time goes by very quickly indeed, and if you'd like to show a new intriguing look right from the very first days of the new summer season, it's high time for you to have a look around to choose handbags that are perfect for every personality, those that represent your own style and that allow everyone to shine like a star for the entire season.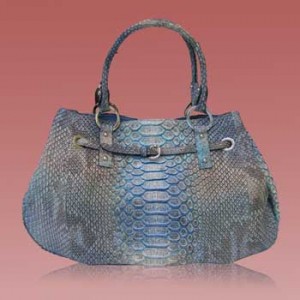 So, now the Gleni staff is proud to show its customers our long awaited new collection: for the summer 2011 season we decided to amaze our loyal supporters with a wide and varied collection both in the models and in the rainbow of colors, from the classic to the more sophisticated, for a season to remember!
A wide array of women's bags with essential and attractive styles, designed to satisfy every taste or necessity, needless to say, handcrafted and carefully finished in every detail by our skilled artisans.
Being firm supporters of high-quality and luxury items, we couldn't separate the coveted and universally appreciated Made in Italy label from that exceptional raw material, synonymous with glamour and refinement par excellence: exotic leather – from ostrich to python and genuine crocodile – meticulously selected from renowned Italian tanneries and fully certified, for the total guarantee of a product that, if used and looked after correctly, will gain in luster and splendor over the years.
The real star of the new Gleni collection is the leather itself, even softer to the touch and amazing in structure, adapting to the forms of the many designs, both the rigid and the slouchy ones, with absolute naturalness,.
Python leather will show a more noticeable alternation of large and small scales, creating a special visual effect, further enhanced by the use of contrasting tonalities or metallic streaks for original plays of light. Together with the well known Python Reticulatus, this year we have wanted to test a particular species known as Python Curtis which doesn't have the natural python pattern, and which can undergo a special dyeing process to achieve very attractive, homogeneous shades.
Ostrich leather will come in classic colors, for a woman that constantly looks for prestige and elegance, even though the traditional summer colors – brighter and more vivid – will also be available, and they will be perfect for those who like to stand out with a little daring, but without going over the top or overdoing it!  Especially not to be missed are the pearly shades of some of our ostrich leathers, which almost have a satin effect. Demonstrating our efforts to use resources in a responsible way and avoid unnecessary waste of this precious leather, our ostrich leathers will show some areas rich in follicles and others with fewer, so the whole leather piece is used in the design. In this way we also succeed in offering our customers an excellent balance between quality and price
Of course we couldn't forget crocodile leather this summer, which is used for a sort of mini-collection with designs that embrace all those characteristics that every woman looks for in an accessory. Obviously the leather in question needs no presentation since its beauty and elegance speak for themselves. Among the varied array of colors in vogue for the warm season, we have selected the warm shades of brown, in lighter and darker shades: this leather will win your hearts, providing your look with luxury and style to the highest level.
Do you  want to receive more detailed news about our new collection? Visit our webpage at the link.
If you desire being constantly updated about all the items belonging to our new collection that, day by day, are inserted in our Gleni Boutique, don't forget to subscribe to our RSS FEED!