What are the most fashionable handbags for fall-winter 2013/2014?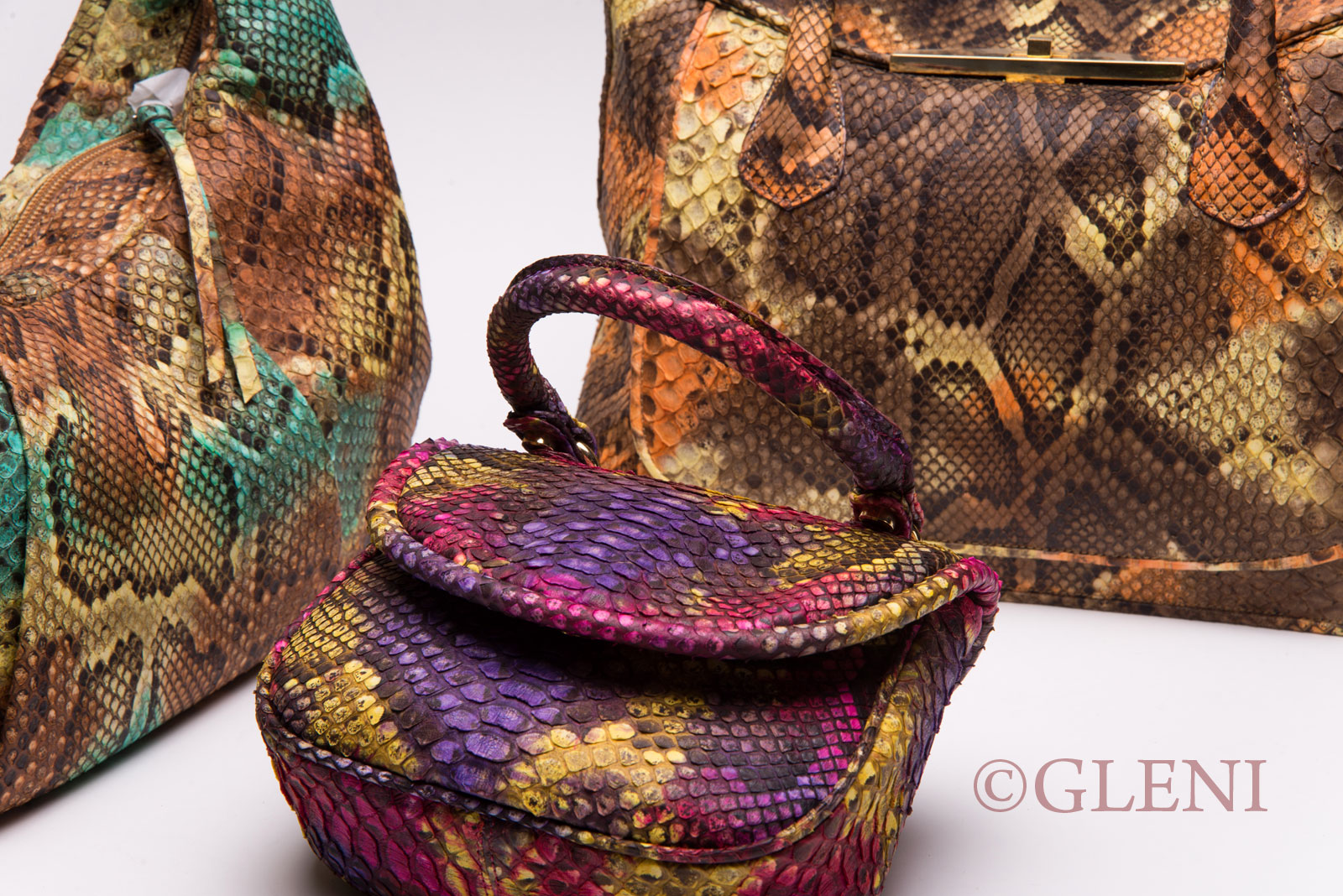 Now that the European Fashion Week catwalks are over, covered in our previous articles, where we wrote about the most IN styles for next winter, let's go now to look at which models of handbags will be the most fashionable for the fall-winter 2013/2014 season, those which invariably accompanied some of the most beautiful creations from our top designers, promising guaranteed success.
While at the latest London Fashion Week, the handbag wasn't really taken into consideration by British fashion designers, the Milan designers, on the other hand, put clutches and oversized bags down as a Must have for fall-winter 2013/2014, an essential item for ensuring the success of the women's look.
So, let's discover in more detail what, according to some of the most famous Italian designers at the latest Milan fashion week, are the trendiest models of bags for the next winter season 2013/2014.
Emporio Armani proposes a very comfortable hobo, with a classic, structured line, made from soft calf leather in classic black or in the light tones of powder pink and with short handles, to be comfortably used during the day. For the evening look, practicality gives way to elegance and the preferred handbag is a rigid and flat mini clutch, finely decorated with small pearls or fringes.
Giorgio Armani, on the other hand, proposes a model of handbag reminiscent of the famous Kelly bag, in grey calf leather, or a trapezoidal handbag with a wide front flap, entirely made from genuine black python skin, comfortably held in the hand by its short handle. Here too, the Must accessory for the evening look is the rigid clutch made of velvet and enriched by rhinestones or entirely decorated with sequins.
Dolce & Gabbana accompany their creations with soft fabric clutches with prints inspired by the golden mosaics of Monreale cathedral in Sicily, or with small structured handbags with a short handle, entirely decorated with gems and special stones, like a sort of precious casket.
The classic hobo that the Dolce & Gabbana woman wears everyday is, on the other hand, made of red crocodile (to brighten even the coldest, grey autumn morning) or else, it too, is enriched by gold decorations and prints referring to mosaics and sacred figures or, for a special event, the hobo becomes an elegant brocade bag.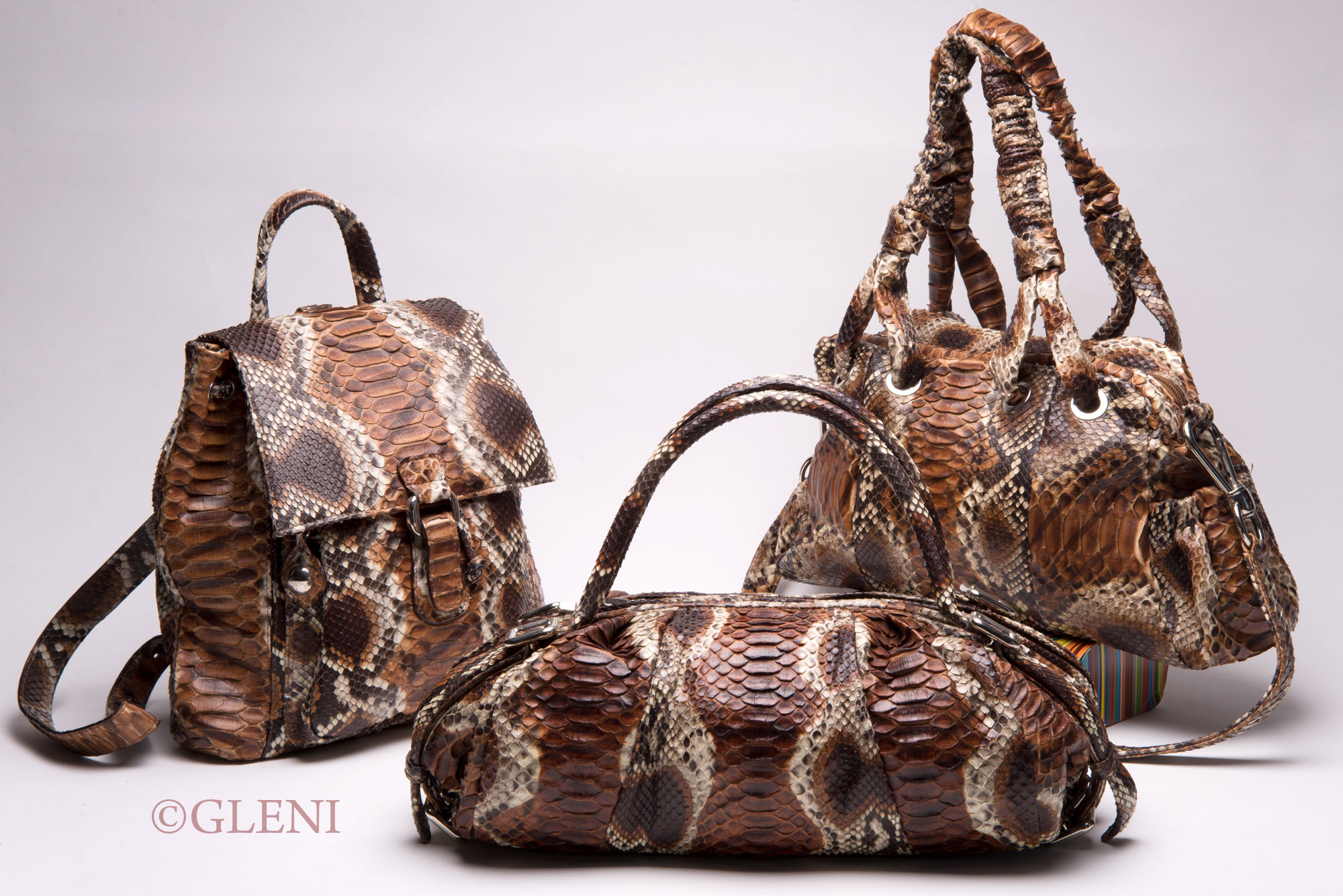 The Roberto Cavalli clutch has a rock n roll soul, with studs and decorations and with chain straps twisted around the wrist, almost like a big bracelet.
The same challenging gothic spirit is released by Versace's handbags, given that, here too, the proposed hobos are enriched by studs and chains and they are comfortably worn on the shoulder, thanks to convenient chain straps.
Bottega Veneta promotes a real return to the use of genuine exotic leather as the base element for accessories such as handbags and belts. Medium-sized hobos are made of genuine crocodile skin in warm shades of cognac and light brown, also in crocodile (but this time with a glossy finish) is a clutch to go with an elegant dress.
Very chic is the anaconda and python handbag, or the matt, smoke-grey crocodile bag with gold chain strap.
For the evening look, on the other hand, the top choice is a classic structured python clutch in dark yellow or brilliant gold, or, for those who want to look elegant without giving up  practicality, Bottega Veneta proposes a very refined crocodile bag, with an elongated shape and two short handles, made of genuine crocodile in delicate tones going from shades of yellow to caramel.
At Trussardi, the handbag, in soft velvet or in supple calf leather, is comfortably tucked under the arm, however large it is, while the use of fringes characterizes the Moschino bags for Fall-Winter 2013/2014. They are mostly made of velvet or calf, with floral decorations, whether they are large handbags to wear during the day or refined clutches to go with a beautiful evening dress.
Prada, on the other hand, in its Fall-Winter 2013/2014 collection, shows handbags of different sizes all with a half-moon shape and a double handle, made from leather, wool, fabric or crocodile.
Fur is the distinctive element of the Fendi line of bags, while, at Max Mara, prestigious crocodile leather is used for handbags with handles in shades of blue and beige.
Gucci too chooses exotic leather, in particular python, for hobos and wide, practical handbags that could even be used as brief-cases. Very chic too are the purple python bags and the clutches with handles, also made of genuine python skin.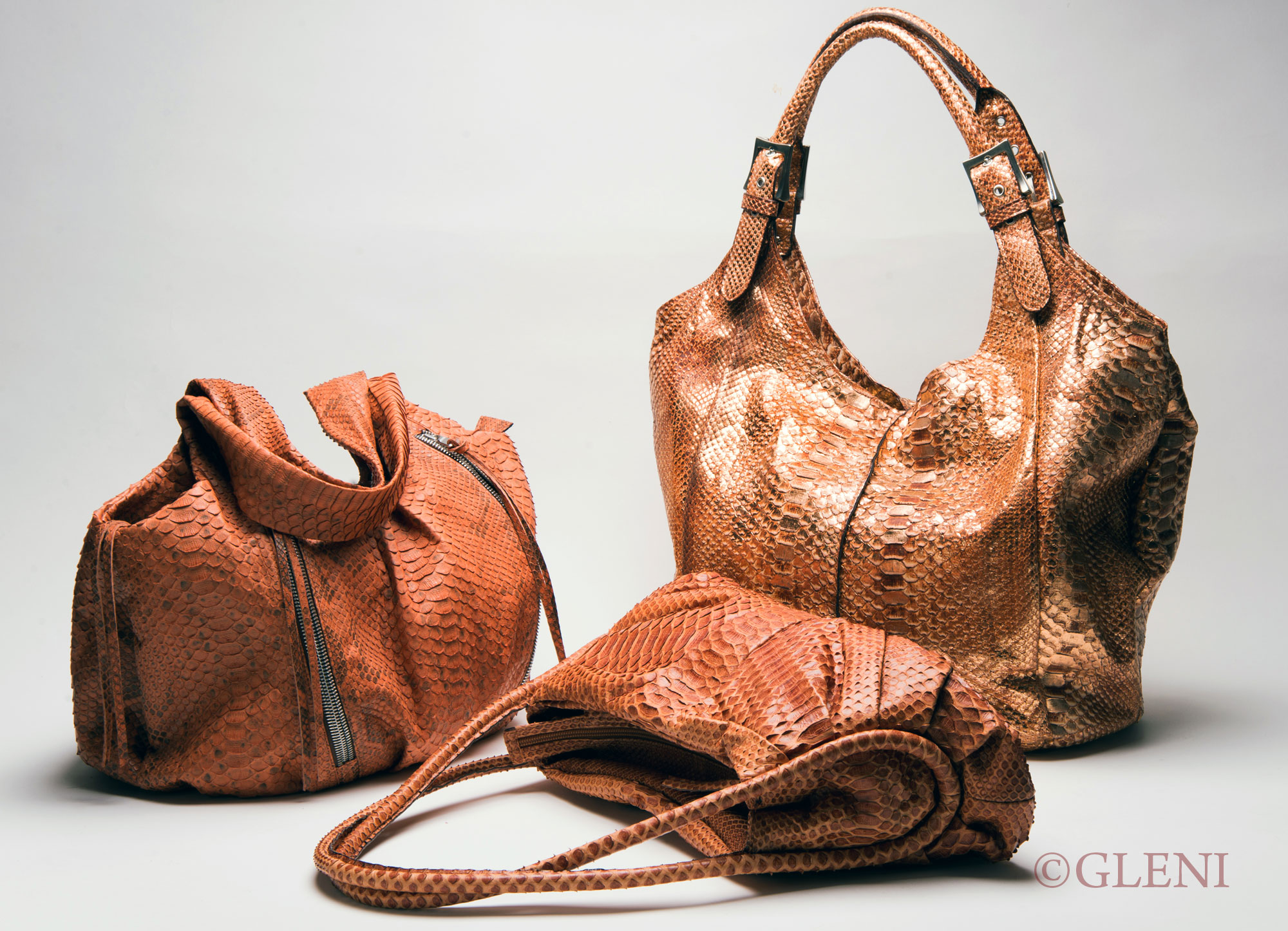 While most of the handbag collection proposed by Gucci for fall-winter 2013/2014 is focused on the use of python, there are also many other handbags made of genuine calf or crocodile leather, these too designed with classic and well structured lines and a rigid short handle.
What do you think of these models that, according to the designers, should accompany the well-dressed woman in the winter season 2013/2014?
Do you like them or do they not reflect your personality and look?
We'd love to see your comments here!