What's new in our wardrobe? Here are all the possible combinations for the winter season
While some of us are still relaxing in the hot weather of these last days of the summer vacation, without worrying about fashion issues that will become fundamental once we are back in town and at work, there are still lots of women who are craving updates and advice on this year's autumn/winter fashion diktat, so that they won't be unprepared when the sun disappears behind autumn clouds and the last of the summer warmth is gone.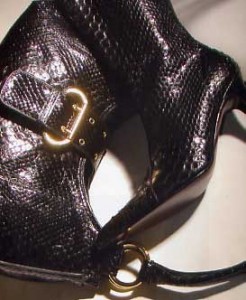 So, are you curious to discover how our wardrobes should be updated, so that we will be as gorgeous and elegant as always this winter? Then, follow us through this article and we will refresh your memory on what will be fashionable for the autumn-winter season 2010/2011, based on what the top Italian and other world-renowned designers have proposed on the catwalks. You'll find useful suggestions so that you'll be prepared to face every single occasion, where your image is critical to success, confidently and effortlessly.
Are you ready then to see what's new, according to what was proposed by the top European designers during the last European fashion weeks?
Let's start with the colors! You may not believe it, but for this autumn/winter season the real star of the show will be camel, a color that not so many women dare to wear, with its similarity to the body's complexion. However, for this season, cast aside your fears, because you'll see plenty of this classic color interpreted in many shades on coats, suits, sweaters and pants, sometimes proposed with extra volume or new softness. Then, it's up to you to decide whether to team it or contrast it with your favorite accessories.
White and black keep their positions as the must-have colors, being easily matched with other colors, but, especially because they both represent pure elegance and glamour. Are you more inclined toward a minimalist black dress or a masculine jacket? Platforms or thigh boots? Everyone has their own black. As for white, with its association with snow, it's a winner for the autumn/winter wardrobe: Chanel backs this color, proposing a wide range of mini-dresses, some of which, with ice-blue shadings, create a real "frozen effect".
There's no winter without the color of passion: red is proposed not only by Valentino, well-known around the world for his love of this color, and it can be found in elegant suits or cocktail dresses, in skirts or stretchy bustier jackets decorated with high quality lace, for round the clock sexiness. However, among the vast array of colors, there are also designers who proposed bright colors in shocking tones, such as fuchsia, purple, electric blue and emerald green, to banish the grayness of next winter.
As it is easy to guess from the designs and collections presented by the top designers on the European catwalks, a new image of woman is going to emerge this winter, one who is absolutely self confident and positive, glamorous and attractive in any situation, at work and in her leisure time. So, which kind of fabric best expresses this new woman? But leather, of course! Shiny or matt, colorful or classic black, we will find leather leggings, mini-skirts, jackets, for a very sensual, attractive and even, rebellious look, but always refined. For all those who consider the cold as their worst enemy, don't go out without a trendy pair of leather gloves, possibly elbow length and made in vivid colors: they can either be worn through the day, for a classic look, or at night, with more sensual evening dresses. If you consider yourself a more traditional person, you won't go wrong wrapping yourself in soft and warm wool, like the D&G collection, which proposed gorgeous wool knits with typical Nordic designs; wool is used for mini-dresses, coats or colorful sweaters, so that you'll have a great choice to update your wardrobe.
But when the occasion requires a more elegant outfit, give some space to many other luxury fabrics, such as taffeta, sheer tulle, organza and lace, applied to light and floating dresses, all with seductive necklines, either ankle length or just above the knee, because, as Armani's collection makes clear, legs are a sensual element of the feminine figure and, if they are beautiful, they should be uncovered and shown in all their splendor.
Fur, whether "ecological" or genuine, will enjoy a second youth, finding its place on jackets, lined with fur, or on sleeves and collars, even though, for a real Yeti effect, Chanel designer, Karl Lagerfield, also proposed flat boots lined with fur.
What about the accessories presented in this year's European fashion weeks? The handbag still remains the perfect companion to complete every woman's look, and you can freely decide to go for ultra flat purses and clutches, enriched by shining stones or pearls, elegantly clasped in the hand and possibly made in the same color and fabric as the dress, which can also accompany you through the day, if held by short straps. However, if you prefer larger and more commodious designs, you won't be disappointed, since lots of large totes and shoulder bags remain at the woman's side next year, too, to assure her the maximum of practicality in holding her personal effects. For an ultra-restrained look they must be made of top quality leather, such as crocodile and ostrich.
We have tried to summarize what the most important designers proposed to all of you during the last European fashion weeks, to make it easier for you to find the perfect look to start anew once you are back from your summer vacation, and so you won't be dismayed at the thought of facing another cold and rainy winter. So, are you ready to change? Let us know which, of the many looks we described above, is the one that you think may perfectly suit you!!