Motivated by a constant desire to create unique and refined products that allow a woman to stand out from the crowd, the Gleni staff is always looking for the right balance that combines a passion for beauty, refined taste and creativity to make handbags and accessories that become  the essence of timeless fashion.
Each collection enhances the patrimony of knowledge and painstakingly acquired experience, blending the ancient mastery of Italian craftsmanship with the most modern technical instruments: each individual piece is therefore not just the expression of the latest trends but interprets a current vision, that looks strongly towards the future. Colour is undoubtedly fundamental and, for this reason, the whole staff puts a lot of energy into studying the trendiest styles of the moment, the most fashionable tonalities of the season, to make the designs up to the minute and in step with the times, just right for all those who want more than dull repetition from their accessories.

We constantly look for delicious new colours, perfecting our handmade items with attractive accessories destined to captivate every woman, body and soul.
Analysing the latest fashion trends, we propose below a general summary of the most fashionable shades and colours for the 2012-2013 season, to keep you up to date on the accessories and items you should focus your attention on, to be always stylish and captivating.
---
So, what are the latest fashion trends in the matter of colours for the 2012-2013 season?
Being up to date and constantly in step with the times is a question of colour: if you guess the IN shade of a specific season, you never need to fear looking unfashionable or out of touch:
So, give free rein to classic and simple shades that are always a source of security and calm, going easily with any outfit and so, perfect for making us feel at our ease.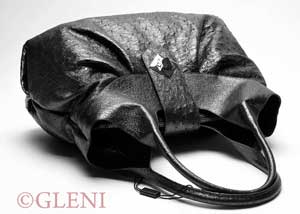 While black never goes out of fashion, for the 2012-2013 season, we will see a real avalanche of white: in a triumph of shades, from the most vivid to the most delicate, white can be considered a focus colour. The dominant element will be a light that is sometimes pale and faded while other times becomes sharper and full of contrasts.
Undisputed symbol of elegance and refinement, black continues to be the main colour to enhance a high class and self reliant woman, giving life to distinguished fashion accessories especially useful for an important event or a formal dinner.
Unlike past years, black is not proposed as a monochrome solid colour but is brightened by decorations in vivid shades from gold to red, without forgetting gorgeous brushstrokes in delicious nuances from electric blue to a pale blue.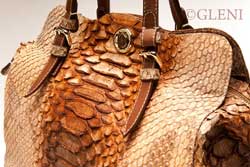 A strong visual impact is made by those tonalities that create effects of soft and natural discoloration, signalling a return to the rich range of earth shades, from mud to turtledove, from beige to dark brown with many nuances in between. These colours will obviously be more adapted to a fall-winter look, in particular for warm coats or suits to look refined and impeccable at work.
A valid alternative to classic blacks and browns that could sometimes look too classic and uninspired, is grey, this year especially proposed in a metallic finish, perhaps for a mosaic effect handbag, or for a simple piece of clothing to alleviate an overly formal look.
To make a cold winter day slightly less sad and melancholic , you won't go wrong if you opt for a touch of pure light-heartedness and verve, concentrating on warm shades that also offer that necessary touch of energy to put a smile on our faces: so, give room to colours such as midnight blue, woodland green and eggplant with fluorescent effects for the more daring and less timid.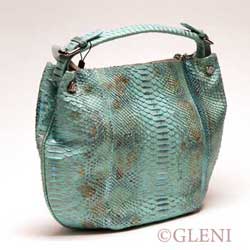 On the other hand, as far as the summer season is concerned, you can't do without some colours with an acid brightness, such as yellow, mint green, fuchsia and electric blue; they can be worn either for day or evening  to set off a perfect tan whatever the situation. Turquoise too shouldn't be forgotten,, evoking crystalline seas and tropical sea-beds that remind us of vacations and complete relaxation.
Even pastel colours will be extremely fashionable, from pink to cream, and mustard beige – enlightened by touches and fluorescent brushstrokes for a really original final effect.
And, above all, don't hesitate to combine two or three different colours…the flag effect or the multicolour effect, like a rainbow, representing the next trend of the season.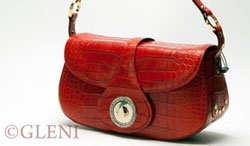 Red, the colour of passion and romance, can't be defined by any one season. While for  summer, it is proposed in a coral shade (or in the most delicate orange), for winter, it deepens to a purple red, a darker and more decided tonality that enhances the sensuality of a colour that will certainly get you noticed.
Look at the latest news and trends in our python leather range.