March 8, 2009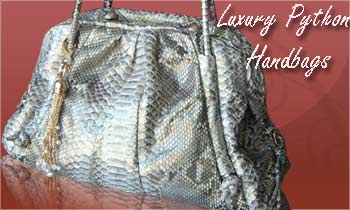 The key word of spring- summer 2009, as far as fashionable handbags are concerned, is "python".
Always considered a sign of elegance and prestige, this leather is looking all set to enjoy a very positive season, and has been re-discovered and celebrated by the best known designers and by world famous producers of handbags and leather accessories.
Python handbags embody the perfect fusion of elegance and exoticism, a gorgeous combination
January 15, 2009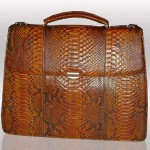 We would like to announce the first samples of our new professional bags, both for men and for women, made of genuine python skin. Through this new line of python professional brief-cases and accessories, we hope to have satisfied all those customers who have been asking us for a professional line of bags made of genuine python leather for a long time. These items retain the same classic shape and measurements of the versions made of natural leather, but the soft python skin in the warm refined colors available, gives them a whole new dimension, making them look incredibly fashionable and prestigious.
January 13, 2009
As you may have noticed in our Gleni Boutique, some items are already available in these new colors.
It's important to understand that color plays a crucial role in accessories like handbags: it is the color, that adds that extra something to our look: it can highlight some of our special characteristics or perhaps simply give us an extra touch of joy, warmth and optimism.
Buying a bag, therefore, not only allows you to be fashionable but at the same time distinguishes you from the masses.
But now let's focus on our "new entries", let's look together, one by one, at our new colors for our python leather handbags and accessories.
September 24, 2008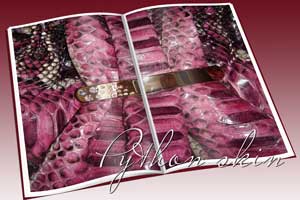 One of the questions we are most frequently asked has to do with our python skin handbags. Many people still ask us what the difference is between the various types of python skin that we use and why a handbag made with one type of python costs more than another made

SEO Powered by Platinum SEO from Techblissonline