December 4, 2008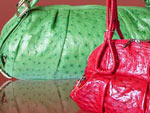 Are you one of those compulsive shoppers who goes around collecting exotic leather products such as ostrich leather hobos, python leather clutches or crocodile leather purses? If that is you, then you are not alone, you have plenty of company. People with exclusive taste and finesse go for exotic
August 1, 2008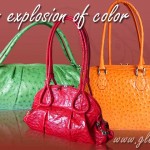 A new selection of luxury ostrich handbags just in at Gleni's showroom, gives wholesalers an opportunity to purchase some of these sought after bags for immediate delivery. The hand-crafted bags made with prestigious ostrich leather from a renowned Italian tannery are much in demand by fashionable women world over.
San Benedetto del Tronto, Italy (PRWEB) August 1, 2008 — A new selection of exclusive ostrich leather handbags has just arrived at Gleni's showroom and Gleni are now making them available to their wholesale customers as well as their private customers.
July 17, 2008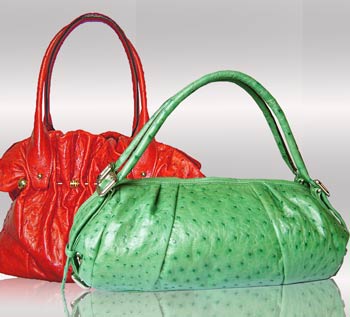 If you are looking for a truly luxury handbag, one of the most exclusive leathers of all is ostrich leather.
Soft and luxurious it is also a tough leather that keeps its good looks for many years and its elegantly patterned texture, spotted with the characteristic quill follicle polka dots, is the epitome of restrained chic.